News
Tulfra Real Estate Inks Long-Term Lease with 3D Printing Company
Desktop Metal is one of the world's leading 3D printing innovators
WHIPPANY, N.J. August 10, 2021 – Tulfra Real Estate announced today that 3D printing system company Desktop Metal has signed a 5-year lease for Unit #2, for 7,571 square feet at 60 South Jefferson Road, Whippany, New Jersey.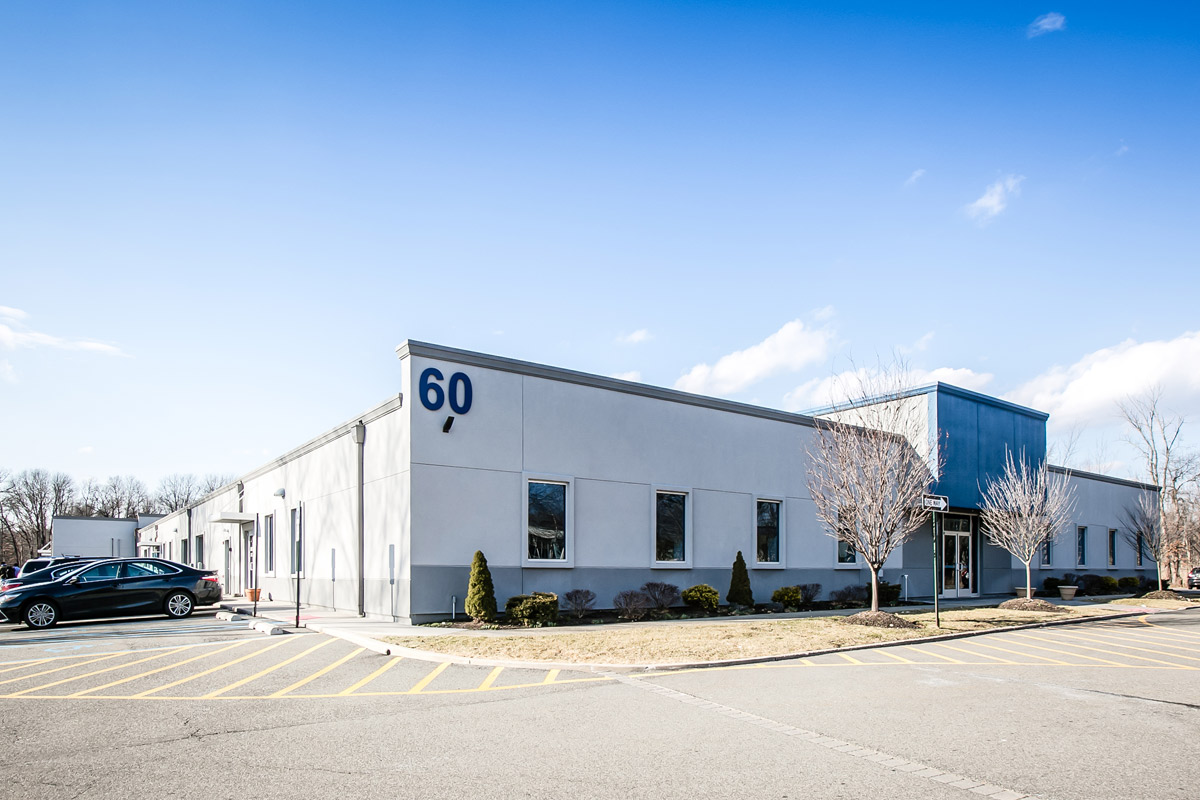 According to Marcus Lee, Asset Manager of Tulfra Real Estate, the Burlington, Massachusetts-based public company will use the space to continue research and development on metal 3D printing technologies. The broker on the transaction was Hugh Scullin, Katz & Associates, Englewood Cliffs, New Jersey, Nancy Tuckman, Newmark Associates, Cedar Knolls, New Jersey, represented Tulfra Real Estate.
Named a Technology Pioneer by the World Economic Fortum, Desktop Metal is regarded as one of the fastest-growing "unicorn" startups in United States history, evaluated at over $1 billion. The company currently offers several variations of its 3D printing technology geared to different materials, industries, and use cases. Recently, Desktop Metal released an AI-driven software called Live Parts, which automatically generates printable object designs which can be used with any 3D printing system.
"Desktop Metal offers a unique and valuable service unlike anything else in northern New Jersey, and a light industrial/tech space is precisely what they need to accommodate their 3D printing equipment," Lee said.
60 South Jefferson Road is easily accessible by major thoroughfares and to major cities. The property is minutes from Routes 10 and 24, I-287, I-280, and I-80, close to the Morristown Airport and Newark Liberty International Airport, and just over 30 miles to midtown Manhattan.
Lee said that 60 South Jefferson Road is an ideal home for Desktop Metal, which plans to conduct R&D and focus on metal 3D printing offerings in this new location.
"60 South Jefferson Road is joining the ranks of many companies that call northern New Jersey home, some of which may turn to 3D printing to make prototypes or parts for machines," Lee said, adding that Desktop Metal's new office is close to major office park centers throughout the Parsippany-Troy Hills area. "Having this resource in their backyard will be a tremendous asset."
Tulfra Real Estate acquired the 5.5-acre, 57,000+ square foot former manufacturing site in 2014. Under Tulfra's direction, the property has undergone significant renovation inside and outside to cater to light industrial/tech clientele like Desktop Metal. The building was divided into separate units to be leased out to smaller companies for light industrial use. Among the upgrades were updated electric, new lighting, new bathrooms, new entryways, architectural glass, loading doors, a new roof, and improvements to the parking lot and grounds.
"Our vision for 60 South Jefferson Road is for leading industrial and tech companies like Desktop Metal to plant roots and grow here," Lee said. "With Desktop Metal opening a new location in Unit 2, they are in just the right space to service clients from all industries and backgrounds."
About Tulfra Real Estate
Tulfra Real Estate, a Rochelle Park, New Jersey-based real estate and development company has evolved into a major redeveloper for municipalities and corporations throughout New Jersey. Independently and with its institutional partners, Tulfra has owned or developed more than $1 billion in commercial and industrial properties in northern and central New Jersey over four decades. Tulfra has become a leader in helping communities and businesses maximize the development and income potential of their properties. Tulfra works with municipalities to transform underutilized or non-performing assets into successful projects in all asset classes including commercial, hotels, healthcare and residential that bring jobs and tax revenue to the community. It also helps corporations by using its experience and attention to detail in redeveloping properties into sites that meet the demands of 21st-century businesses.