News
Tulfra Real Estate Closes Sale of 113,000 SF Self-Storage Building in Rochelle Park, New Jersey
Third Sale to Columbia Storage Group Now Totals $60 Million
ROCHELLE PARK, N.J. February 22, 2021 – Tulfra Real Estate, a Rochelle Park, New Jersey-based real estate investment, management, and development company announced today that it has sold a 113,000-square-foot self-storage building at 120 West Passaic Street to Columbia Storage Group.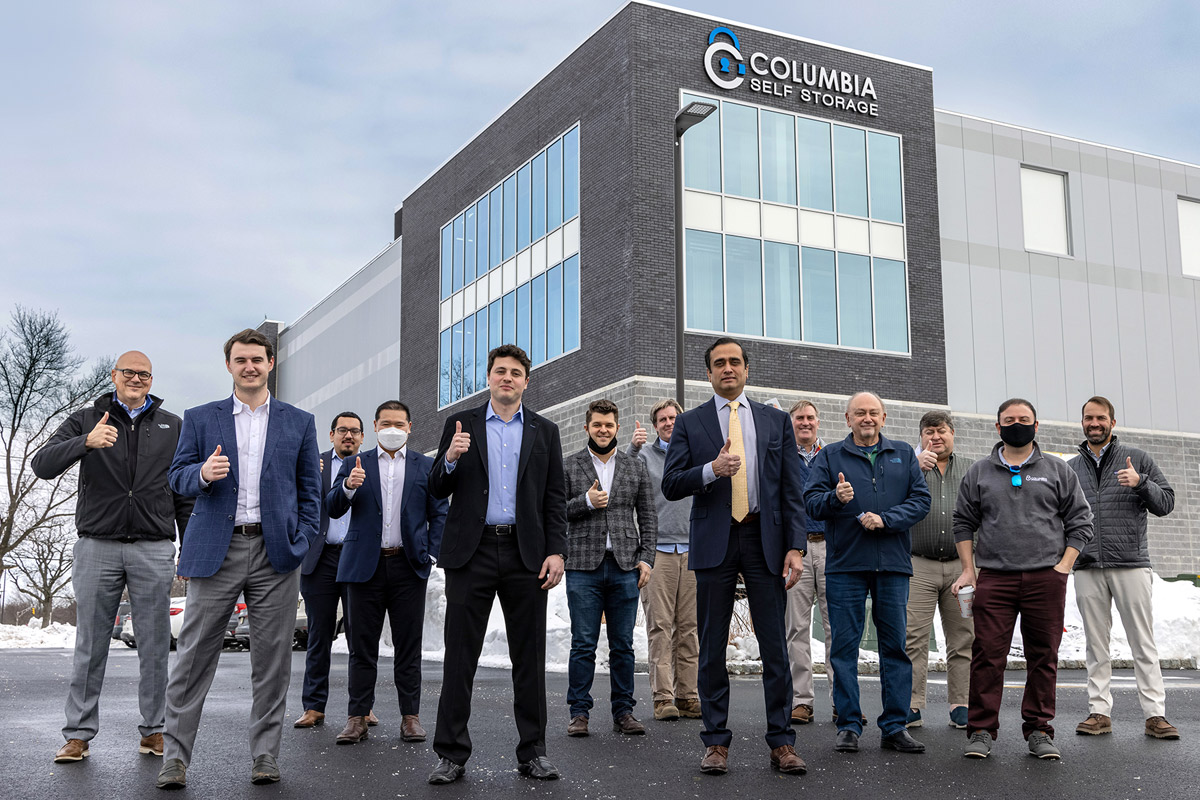 The four-story, 816-unit building is part of the seven-acre mixed-use Village Center of Rochelle Park, where the company is developing 160 luxury apartments, retail, and a park with open space and a retention pond. Tulfra Real Estate acquired the property, a former AT&T data site in late 2018.
A $10.3 million loan was provided by First Bank, Hamilton, New Jersey to finance construction. Kevin Welsh, executive managing director and Brian W. Schulz, managing director of Newmark-Capital Markets were the brokers on the transaction.
"This sale exemplifies the type of transaction that has made Tulfra Real Estate the company that it is today," says Sonny Jumani, President of Tulfra. "The site was sitting idle for several years. We saw the opportunity to bring jobs and tax revenue to the township, and with its close proximity to the largest retail mall in the tri-state area and large number of residential within a three-mile radius, we knew there would be a high demand for self-storage."
Village Center is directly across from Unibail-Rodamco-Westfield Garden State Plaza, one of the largest and most popular shopping centers in the tri-state area which attracts more than 20 million shoppers each year. The site is minutes from major highways, including Routes 17, 4 and 208, I-80, and the Garden State Parkway, and is 15 minutes from New York City, with public transportation into Manhattan close by.
This is the third Tulfra self-storage building sold to Columbia Self Storage. The company also recently sold a 122,400-square-foot building at 10 Kingsland Road in Clifton/Nutley and a 108,000-square-foot building in West Caldwell. Columbia now has 20 self-storage facilities and nearly 7,000 units throughout the tri-state area.
The total sale price for all three transactions is $60 million.
"Over the next several months and years, our cities, townships and neighborhoods will be searching for new ways to repurpose idle or underutilized properties, generate revenue, and transform these eyesores once again into productive centers of commerce," Jumani says.
Tulfra has evolved into a major redeveloper for municipalities and corporations throughout New Jersey. Independently and with its institutional partners, Tulfra has owned or developed more than $1 billion in commercial and industrial properties in northern and central New Jersey over four decades.
Village Center of Rochelle Park is one of several Tulfra Real Estate redevelopment projects underway, including Molly Brook on Belmont, a 20-acre, 180-unit apartment community in North Haledon, New Jersey, currently under construction and opening this spring; and together with their joint venture partners, The Hampshire Companies, the transformation of the former Roche Diagnostics property in Belleville, New Jersey into Park 11, a mixed-use development that includes residential, medical office, hotel and retail. Park 11's infrastructure is complete and tenants Wawa and an Extra Space self-storage facility have taken occupancy.
Tulfra Real Estate is requesting offerings from sellers or brokers of similar sites.