News
Tulfra Real Estate Closes Sale of 10 Kingsland Road, Clifton, N.J.
Property is second Tulfra-Built Self Storage acquired by Columbia Storage Group
CLIFTON, N.J. August 14, 2020 – Rochelle Park, New Jersey-based real estate redevelopment company, Tulfra Real Estate today announced that it has sold 10 Kingsland Road in Clifton/Nutley, NJ to Columbia Storage Group for $24.25 million.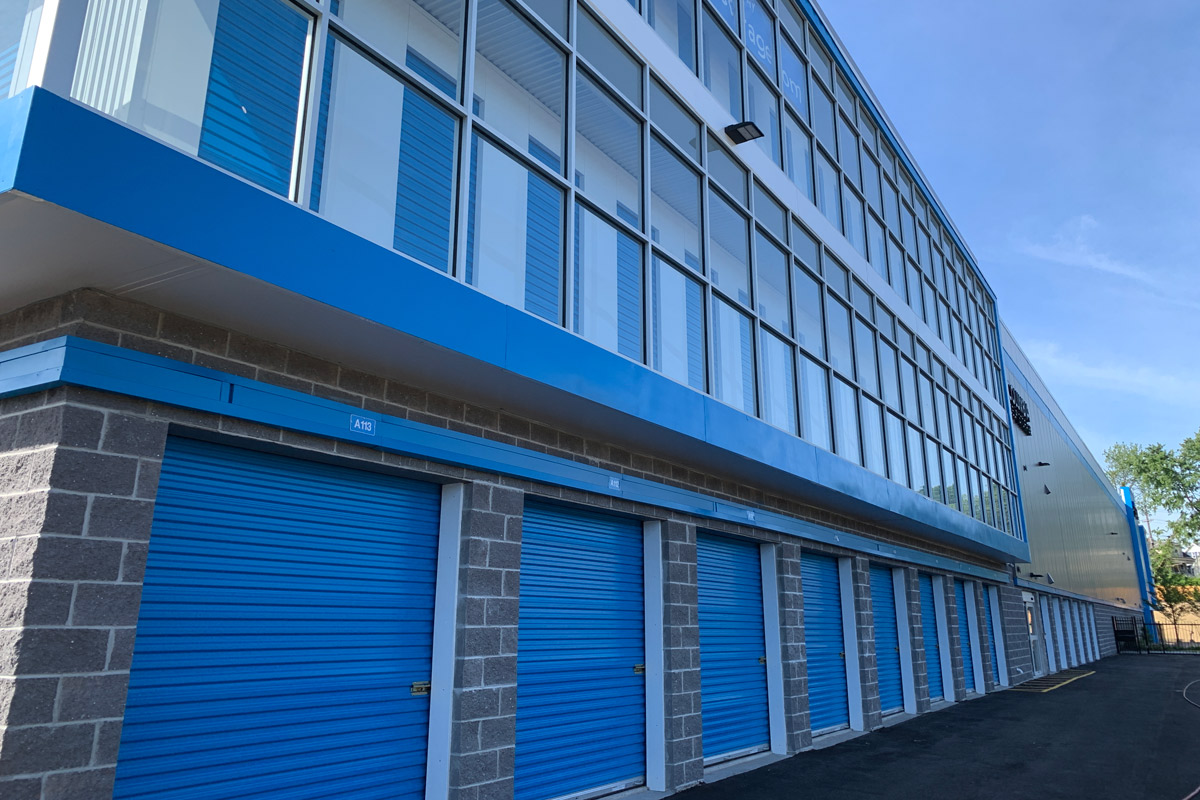 The 6.5-acre site includes a state-of-the-art climate controlled122,400-square-foot self storage building. The storage facility contains 925 units which Columbia Storage Group will own and self-manage.
The location at 10 Kingsland Road is 1,000 feet from the Route 3 corridor, is well located amidst dense residential and commercial uses.
"Clifton is home to over 84,000 residents. The property is just minutes from the Lincoln Tunnel and many crucial New York metro and North Jersey highways, making it an ideal, accessible location for the region's many self-storage customers," said Sonny Jumani, President and CEO, Tulfra Real Estate.
Tulfra Real Estate acquired 10 Kingsland Road from an out-of-state corporation in August 2017. Tulfra remediated the property of environmental issues, obtained complicated approvals and building permits from two separate municipalities. The land was vacant for over a decade prior to Tulfra's purchase.
Construction financing for the project was provided by ConnectOne Bank, Bob Cusick, Leo Faresich and Mark Zurlini represented the Bank.
"Our mission at Tulfra Real Estate is to transform underutilized sites into properties that produce jobs and income for residents and tax revenue for municipalities," Jumani said. "In this regard, our construction and repositioning of 10 Kingsland Road is a sound success."
Tulfra recently sold a 108,000 -square-foot self-storage facility located at 670 Passaic Ave. in West Caldwell, N.J. to Columbia Storage Group, making this the second self-storage property that the company has acquired from Tulfra.
The brokers on both transactions were Kevin Welsh, Brian Schulz, and Jason Emrani of Newmark Knight Frank.
Other ongoing Tulfra redevelopment efforts include:
– Village Center of Rochelle Park a mixed-use project in Rochelle Park including apartments, retail and self-storage
– Mountain View Estates, a 180-unit rental apartment complex in North Haledon, developed with the Hampshire Companies
– Park11 in Belleville, a mixed-use development with joint venture partner, Hampshire Companies, including residential, office, hotel and retail. The infrastructure is complete and tenants Wawa and an Extra Space self-storage facility have taken occupancy
Tulfra Real Estate is requesting offerings from sellers or brokers of similar sites.
About Tulfra Real Estate
Tulfra Real Estate has evolved into a major redeveloper for municipalities and corporations throughout New Jersey. Independently and with its institutional partners, Tulfra has owned or developed more than $1 billion in commercial and industrial properties in northern and central New Jersey over four decades. Tulfra has become a leader in helping communities and businesses maximize the development and income potential of their properties. Tulfra works with municipalities to transform underutilized or non-performing assets into successful projects in all asset classes including commercial, hotels, healthcare and residential that bring jobs and tax revenue to the community.