News
Tulfra Real Estate Announces Long-Term,68,000 Sq. Ft. Lease With Case-It
Binder manufacturer to relocate from Lyndhurst to West Caldwell, New Jersey
WEST CALDWELL, N.J., January 10, 2019 — Tulfra Real Estate, a Rochelle Park, New Jersey – based real estate investment, management and development company, announced today that it has signed a 15-year lease with binder manufacturer Case-It for 68,000 square feet.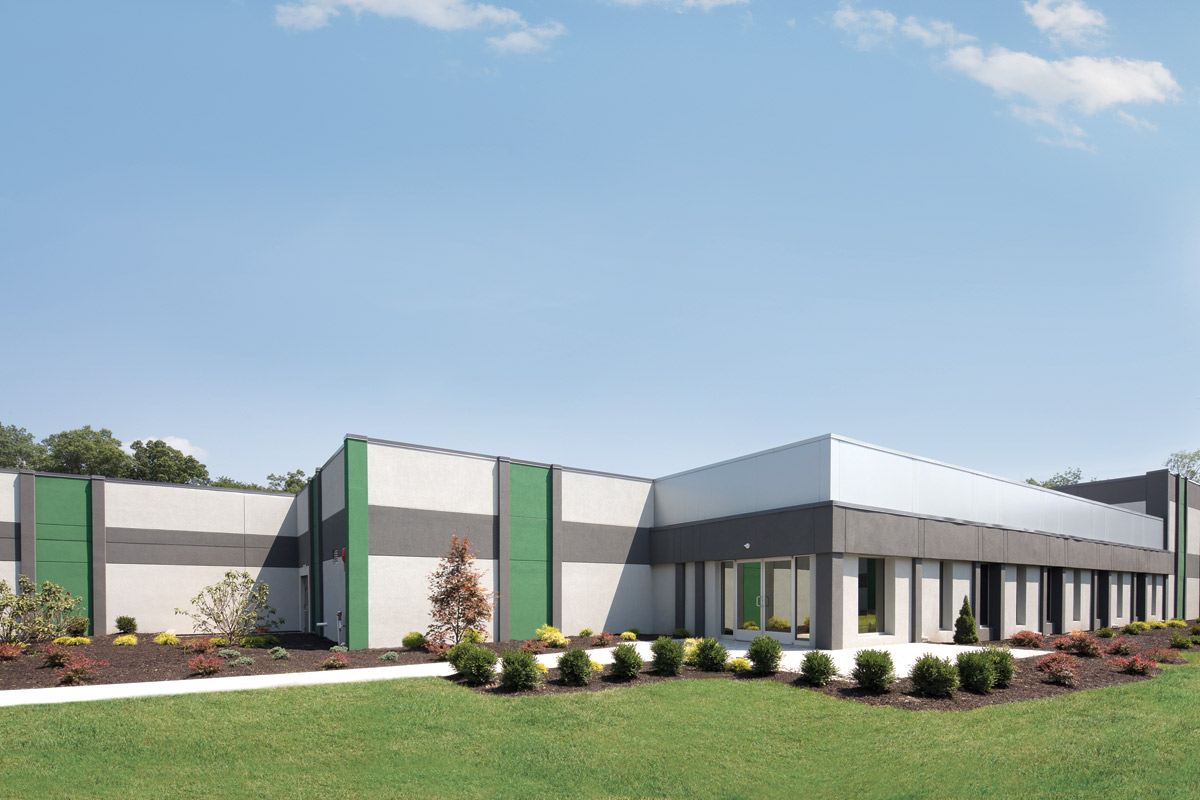 Case-It is relocating to 670 Passaic Avenue in West Caldwell, New Jersey. The premier school and office supply company manufactures, markets and distributes binders, file folders, padfolios, and binder accessories. Case-It has been in the business for four decades.
The company and its 40 employees are relocating from Lyndhurst, New Jersey approximately 16 miles east from West Caldwell. According to Sonny Jumani, president and CEO of Tulfra Real Estate, Case-It is expanding its import business and needed a larger facility that could handle a steady flow of imported goods.
"Some of the world's largest retailers like Walmart, Target, and Amazon carry Case-It binders," Jumani said. "670 Passaic Avenue turned out to be the perfect fit because of its size and its location."
Tulfra Real Estate acquired the property from an Arizona-based investment group in August 2015. Shortly after the acquisition, the building was completely retrofitted and upgraded to enhance value and attract better quality tenants. Once renovated, the building featured 108,000 square feet of warehouse/light industrial space, including 5,000 square feet for office space, 16 to 21-foot ceilings, 122 parking spaces, and dedicated space for loading and unloading goods.
The building is conveniently accessible to several major access roads, including Bloomfield Avenue; Routes 46, 280, 287 and 80; the Garden State Parkway; and the New Jersey Turnpike. The property is also close to all major crossings into New York City and to Newark Liberty International Airport.
"670 Passaic Avenue's excellent access to highways and major thoroughfares makes this location a superb fit for Case-It," Jumani said. "The building is easily accessible from all directions."
Case-It will occupy 68,000 square feet of the 108,000-square-foot warehouse/light industrial space. Construction has started on a 760-unit self-storage facility located in the building's remaining 41,000 square feet. The facility is owned by Tulfra Real Estate and will be managed by CubeSmart.
"Our team's rehabilitation efforts transformed this empty building into a desirable flex space," Jumani said. "We are delighted that this asset has been put to good use."
670 Passaic Avenue joins several other long-term leases recently inked between tenants and Tulfra Real Estate, including a 15-year ground lease with QuickChek Corp. for a 1.87-acre site in Cranford, New Jersey, and, a 6.5 acre self-Cubesmart storage facility at 10 Kingsland Avenue in Clifton, New Jersey.
Several Tulfra redevelopment projects are currently under way. Notable projects include the redevelopment of the former AT&T data center site in Rochelle Park, New Jersey; the redevelopment of the former Roche Diagnostics property in Belleville, New Jersey, with partner The Hampshire Companies, into a 500,000-square-foot retail center that includes a Wawa convenience store and an Extra Space self-storage facility; a 20-acre, 180-unit rental apartment development in North Haledon, New Jersey; and a 225,000 square-foot flex/tech/self-storage complex at 930 Riverview Drive in Totowa, New Jersey.
Tulfra Real Estate is requesting offerings from sellers or brokers of similar sites.