News
Tulfra Real Estate and The Hampshire Companies Sell 180-Unit Apartment Complex for $89 Million
North Haledon project sold to JLL Income Property Trust
NORTH HALEDON, N.J., October 5, 2022 – Rochelle Park, New Jersey-based real estate redevelopment company, Tulfra Real Estate and its joint venture partner of 30 years, The Hampshire Companies, have announced the sale of Molly Brook on Belmont, an upscale apartment community in North Haledon, New Jersey. The buyer is JLL Income Property Trust, an institutionally managed, daily NAV REIT with more than $7 billion in assets under management.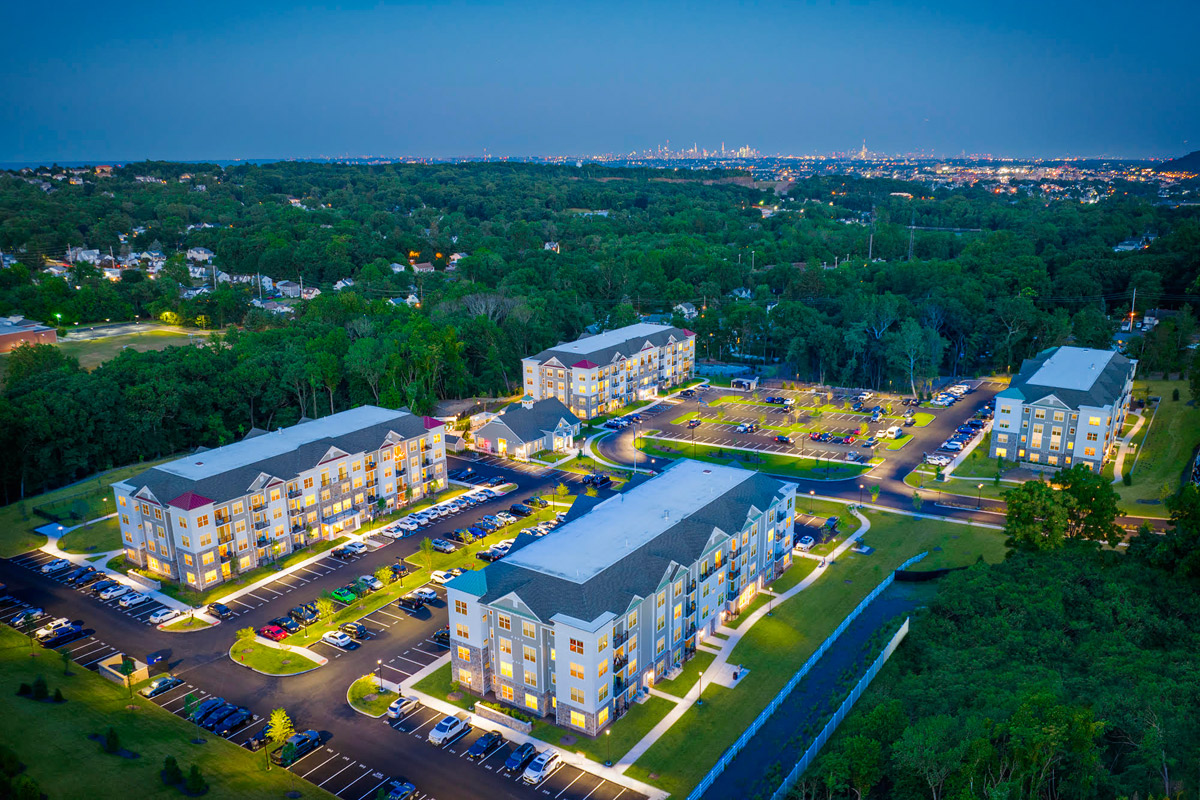 The 180-unit property sold for $89 million.
The partners and the Tulfra Development Team spent 10 years planning, entitling, building and leasing the project.
The brokers on the transaction were Brian Whitmer, Niko Nicolaou, Ryan Dowd and Peter Welch of Cushman & Wakefield, Inc., who represented the seller and procured the buyer.
"This transaction was a culmination of months of hard work by many professionals and we are grateful to all of them for their efforts and for making this transaction happen," said Sonny Jumani, CEO and president of Tulfra Real Estate.
Ted Millspaugh and James Moxley of Venable, and Lucille Karp and Jim Ray of McElroy Deutsch were the buyer's counsel.
Debbie Gregg and Cecilia Lassiter of Sills Cummis & Gross represented the seller.
The lender's counsel was David Ebby and Steve Anella of Faegre Drinker Biddle & Reath. The lender was undisclosed.
Molly Brook is professionally leased and managed by Bozzuto Management, who will continue under new ownership.
The mortgage brokers were Gretchen S. Wilcox, Al Raymond, and Wesley Wilcox of G.S. Wilcox & Co.
The 180-unit apartment community quickly became known for its resort-style amenities and a suite of unique state-of-the-art outdoor features. The project reached 100% occupancy in less than 12 months.
About Tulfra Real Estate
Tulfra Real Estate, a Rochelle Park, New Jersey-based real estate and development company, has evolved into a major redeveloper for municipalities and corporations throughout New Jersey. Independently and with its institutional partners, Tulfra has owned or developed more than $1 billion in commercial and industrial properties in northern and central New Jersey over four decades. Tulfra has become a leader in helping communities and businesses maximize the development and income potential of their properties. Tulfra works with municipalities to transform underutilized, or nonperforming assets into successful projects in all asset classes including commercial, hotels, healthcare and residential, that bring jobs and tax revenue to the community.